TBN UK
Governance Ministries provides co-ordination, accountability and compliance for TBN UK.
A new era is available in faith and family entertainment. TBN UK is an exciting premier Christian Channel with the very best in UK and international Christian ministry, music, lifestyle, youth shows, children's entertainment, documentaries, movies and more.
Broadcasting on Freeview channel 66 and SKY 582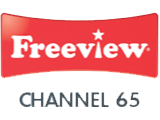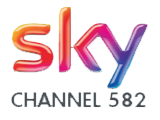 Governance Ministries is pioneering workplace church given birth to by God for the purpose of doing His business with cities and nations.
The primary objectives of the Governance Ministries Trust are:
To advance the Christian religion by the promotion of the Gospel of Jesus Christ in accordance with the articles of belief set down in the Trust Deed and to extend the Christian faith;
To advance the education of the public and, in particular, to teach and encourage the adoption of Biblical principles and ethics amongst those working in industry and commerce;
To promote, train and develop excellence in Church governance and administration in order to facilitate the release of committed Christians into evangelism enabling them to preach and teach the Gospel of the Lord Jesus Christ;
To undertake research on spiritual matters, in particular, the concept of Church growth the translation of secular management techniques into a church context and spiritual dimensions affecting high performance teams and to arrange for the publication and dissemination of the results of such research; and
To promote such other charitable objects as the Trustees shall from time to time determine.